My name is Jennifer Zamudio and I am the owner and designer at Dot & Army.
I began sewing with my mother when I was eight years old, and fell in love with the fact that I could make beautiful things with my hands that I would use in my everyday life. I've learned a few things since then, but never lost the love of making beautiful everyday goods that make life a little more pleasant and enjoyable.
Our goal is to provide everyday, sustainable essentials that will help you take care of your family, entertain your friends, and add a pop of color to you home.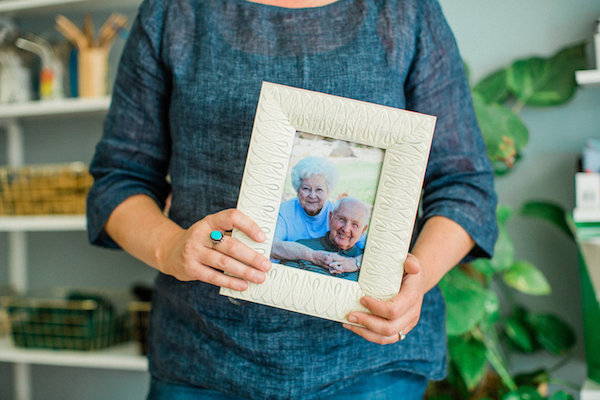 Dot and Army are my maternal grandparents. Dot taught my mom how to sew, and my mom taught me how to sew. Growing up, family dinners were a regular monthly event. Cousins, aunts, and uncles, would gather at my grandparent's house, with the adults catching up, and the cousins outside, running around. At mealtime, the tables would be set and we would come together and share stories around supper.
When it came time to name our company, I wanted something simple, yet meaningful. My grandparents have taught me so much and inspire me everyday with their kindness and unconditional love of their family. It was an easy decision to name the company after them.